Hong Kong Adult Products Exhibition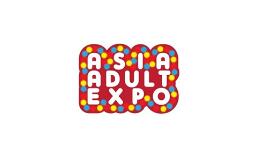 Asia Pacific's first adult industry event for trade and conferences, The Hong Kong Asian Adult Products Show (AAE). Asia has a population of 4 billion and a huge adult products market with billions of adult products sold annually. Asia needs a professional industrial trading platform for international buyers and suppliers to develop adult business. Therefore, holding adult Asia Expo can effectively solve the problem of channel shortage, and further promote industry exchanges to help promote development.
AAE has established a good reputation for its high level of exhibits, many international brands and elegant professional performances. Has organized the exhibition, the domestic and international famous company and brand products are eager to participate in, particularly notable is that the adult supplies more developed countries, such as: the United States, Germany, the Netherlands, Japan and other countries, has many large companies to join the squad, and exhibition area expands unceasingly, the product range increased, attracting many domestic and foreign buyers to attention in bidding, can say the exhibition has become the Chinese and foreign high quality adult supplies, adopts the most important platform and trade. The exhibition is second only to similar exhibitions in the United States and Germany, but in terms of the favorable conditions of large population and steady economic development in the Asia-Pacific region, the Asian adult products exhibition and adult products market in Hong Kong has more development potential.